Belmont Stakes by Ed Faehr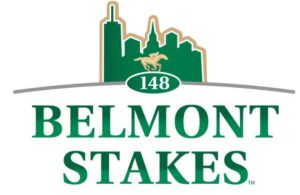 It comes but once a year and 2016's Belmont Stakes Festival did not disappoint as it ended in a photo finish for only the fourth time in its 148
th
race. The other three photo finishes occurred in 1998, 1962, and 1936.
Ed Faehr is passionate about horses and horse racing. He has been following the Belmont Stakes for many years and was excited by this year's results. Below is a recap of the 2016 Belmont Stakes by Ed Faehr:
The forecast had been for thunderstorms, but instead Elmont, New York was instead an uncomfortably muggy 83 degrees.
Last year saw a cap on tickets as many race goers wanted to see a piece of history in the making as it was American Pharaoh who was about to sweep the board by winning all three legs of the Triple Crown and becoming the first horse to do so in 37 years (Affirmed was the last to do it way back in 1978).
There was no such feat set to occur this year, so they didn't need to worry about 90,000 race fans descending on the Belmont Stakes Festival this year.
Creator, co-owned by Bobby Flay and WinStar Farms and jockeyed by Irad Ortiz Jr., came from behind to pip Destin to the post to finish the festival in edge of the seat viewing.
Steve Asmussen, Creator's trainer, will be inducted into the racing Hall of Fame at Saratoga this summer and has won more than 7,300 races in his career.
Exaggerator had been the clear favorite in the run up to the Belmont Stakes, with Lani and Destin being considered other front-runners. Apart from American Pharaoh last year, the favorites in the previous 9 Belmont Stakes races have failed to come through.
It just so happens that a different horse has won each leg of the Triple Crown, with Exaggerator winning the Preakness Stakes, Nyquist taking the Kentucky Derby and Creator securing the Belmont Stakes.
Interestingly, Lani and Exaggerator were the only two horses that raced in all three legs of the Triple Crown this year, with Lani improving with every race having finished 9th in the Kentucky Derby and 5th at the Preakness Stakes before finally coming in 3rd at the Belmont Stakes. It would only be fair to mention that these three races were actually Lani's first three races in the United States as he hails from Japan.
Many think that Creator's win had a lot to do with the late entrance of Gettysburg to the race, as they expertly applied a tag team tactic to see Creator cross the finish line first.
The full list of horses places, and their pre-run odds, goes as follows:
Creator (14-1)

Destin (10-1)

Lani (11-1)

Governor Malibu (21-1)

Stradivari (8-1)

Brody's Cause (21-1)

Cherry Wine (8-1)

Gettysburg (48-1)

Suddenbreakingnews (5-1)

Trojan Nation (59-1)

Exaggerator (6-5)

Seeking the Soul (49-1)

Forever d'Oro (59-1)
To follow more about horse racing this summer, check out Ed Faehr on Tumblr and Instagram: https://www.instagram.com/edfaehr/.